PRIDE
/prīd/noun
1. a feeling of deep pleasure or satisfaction derived from one's own achievements, the achievements of those with whom one is closely associated, or from qualities or possessions that are widely admired
2. consciousness of one's own dignity

Oxford Dictionaires
---
That's a lovely arrangement of words, but how does that translate to your view of Pride Month? To be honest, I never really sat down and thought about it. I will admit that I took Pride events for granted for many years. When I was younger, Pride was just an excuse for me to get drunk and dance with my friends. Nothing less, nothing more. My views on Pride have changed over the years, but I still never really defined it for myself. A simple search on Google has helped me though.
1. A feeling of deep pleasure or satisfaction derived from one's own achievements
Here's something to be Proud of: I have gotten this far. As a kid who found it incredibly difficult to hide that I was different, I was teased, insulted and bullied by friends, family and complete strangers. Most of the jabs (verbal or otherwise) I took came from a place of ignorance and not a place of hate, but I could not tell the difference back then. And it hurt. But I carried on. Things did get better as I got older but there were and still are road blocks that pop up simply because I am queer. But my Pride helps me navigate around those road blocks so that I can keep journeying to my best life.
…the achievements of those with whom one is closely associated…
I can only imagine what those patrons of the Stonewall Inn were thinking and feeling on the night of June 28, 1969. I assume they were tired. Tired of being treated like they were less than human. Tired of being seen as illegal for simply existing. Tired of people trying to eradicate them only because they weren't understood. But 'tired' did not stop them. Actually, the fatigue is what fueled them to stand up and fight back. A mix of gay men, lesbians and trans people united that night to send the message that queer people do not lie down easily and deserve to live out loud just like everyone else. Over 50 years later, we owe it to those brave individuals to continue their fight for equality and to live unabashedly, not just in June but every single day of the year. Oh yes, much of my Pride comes from this knowledge.
…or from qualities or possessions that are widely admired.
To put it mildly, queer people are amazing. Not only are we wildly resilient, but we are quite creative and loving and just all around fun. And that has not gone unnoticed. We have influenced entertainment and pop culture, literature, science and medicine, sports…well, the list goes on and on. Why shouldn't we celebrate that? After all, we definitely deserve it.

So there's my brief perspective on Pride. I was curious to know how others perceive Pride, so I asked some friends and here is what they had to say:
Jule Arney, Training Manager for Hugh Lane Wellness Foundation
"In a world that often negatively views my queerness and transness, Pride is an opportunity to defiantly celebrate the joy of being me. It's an opportunity for our community to embrace and uplift one another, to honor our elders that have created this safe space, to be the light for youth (and people of all ages) that seek to see an authentic version of themselves living fully and freely. I am proud to be Black, genderqueer, grayace, and so many other intersections of my identity, and Pride gives me and so many like me a chance to shine our light of self-love and acceptance to the rest of our community and the world!"
Dixie Surewood, Drag Entertainer
"To me, Pride means being able to live out loud. Being able to not only acknowledge our queer culture, but being able to celebrate it, too!"
Josh Englert, Mr. Pittsburgh Leather Bear 2020
"Pride is, first and foremost, an internal power. It's accepting and celebrating who you are and what you want. Pride then radiates from within to your external existence as you exercise your right to celebrate those things in life that you love."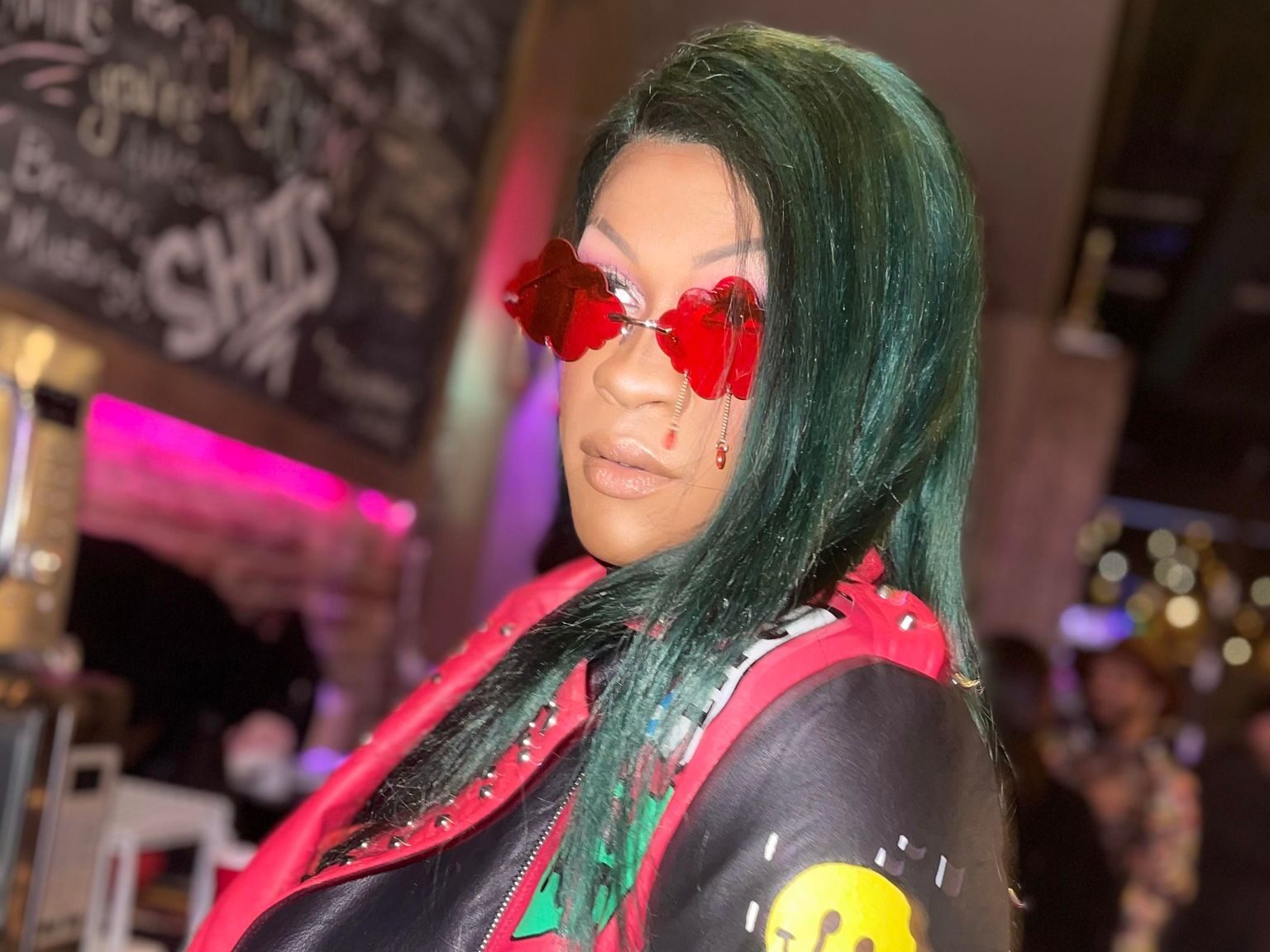 Masika Lynn Mizrahi AKA Victoria L. Van-Cartier, Drag Entertainer
"Pride means to keep your head held high, to never doubt who you are as a person and where you're going. You can't change where you come from, but everyone has a choice to make it wherever they wanna be. Don't ever let the world tell you different. Being a black trans woman has shown me the essence of truly loving and accepting myself from within, even if others don't understand who I truly am as a person."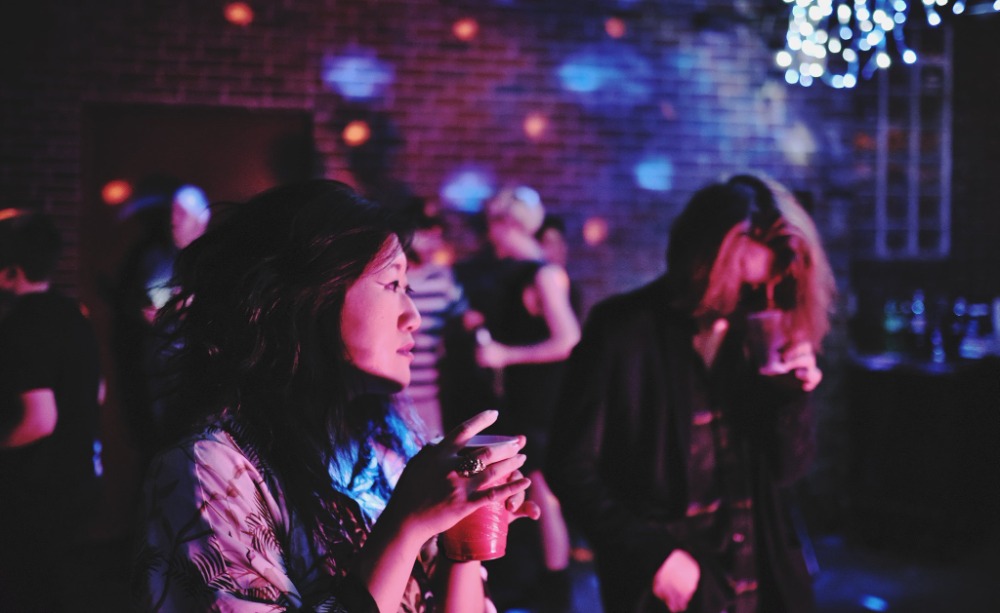 Stephanie Tsong, DJ for Jellyfish
"Pride has meant various things to me over the years. Growing up, I had always felt like an outsider to every community I encountered–not quite fully fitting in anywhere I went. As I got older and spent more time getting to know myself, I realized I lived at the intersection of multiple backgrounds and communities. After decades of finding myself outside looking in, I've finally found myself at home and amongst those who accept me–inside–and looking at others who've found a home amongst ourselves. To me, Pride means finally being able to celebrate that and to accept each others' queer, nuanced identities."
---
2. Consciousness Of One's Own Dignity
I did find that there were many similarities in my definition of Pride and my friends' definitions. We all agree that Pride is about knowing who we are and owning it in our own way. But the truth is there is no one right way to celebrate your Pride. Want to attend Pride On The Shore? Go ahead. Want to volunteer for a LGBTQIA organization? Feel free. Want to bombard the legislators coming up with these anti-gay and anti-trans bills with messages about how they are harming the queer youth of today and that it ultimately won't work? PLEASE DO.
Whether your Pride is as small and as strong as a mustard seed or as big and as colorful as a parade float, it does not matter. What matters is knowing where we came from, knowing where we're headed, and that despite others' many attempts to destroy us, knowing that we're not going down without a fight. Then you can take it from there.
From the bottom of my heart, I wish all of you a Happy Pride!