Friday, high school and middle school students in Pittsburgh participated in a walkout as part of a national student movement in response to the recent series of anti-LGBTQ laws across the country.
"The idea was actually brought forward by a middle schooler. They knew that they had to use their voice and do something," said Luna, a local high school senior who helped organize Friday's action.
The group of about 65 LGBTQ+ and ally students walked to Market Square where the crowd listened as speakers told their stories of misgendering and deadnaming at school, suicide rates among LGBTQ+ young people, and the homophobia and transphobia that they experience.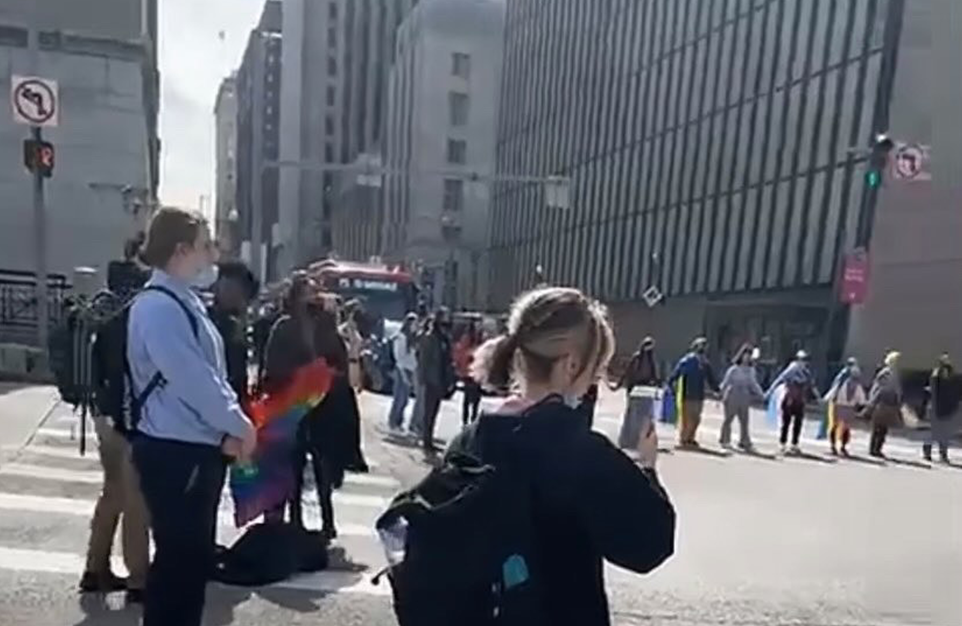 Groups of students began organizing walkouts in direct response to the anti-LGBTQ+ bills that have been introduced in states across the country. Legislation like Florida's "Don't Say Gay" law, Texas Governor Greg Abbott's attempt to criminalize supportive parenting, and the banning of books that have LGBTQ+ themes and characters.
While the laws aren't local, students are aware of them and they have a direct effect here. "It doesn't make us feel safe, loved, or accepted," explained Luna. "These bills are abhorrent."
On why it was important to have a walkout here in Pittsburgh Luna said, "Unfortunately, schools do not talk about these issues and it is up to us to spread awareness and stand up."