The LGBTQ community has been through a lot since Pride 2021. From "Don't Say Gay" bills to horrendous legislation targeting trans kids, it's easy to feel like this last year has been one of the worst yet for trans and queer people. Yet still, we persist as a community, stronger than ever before in a new age of political representation and cultural visibility.
Across the nation and here in Pittsburgh, it's important to take the time to reflect on our progress and celebrate our victories. This all while continuing to speak out against the troubling attacks against our community. As we celebrate this year, let's center the voices of LGBTQ activists fighting for a better future and push for the progress we need beyond just Pride season.
A Look Nationally
It is important to take a moment, before celebrating victories, to call out the anti-LGBTQ legislation that has hindered the progress of our movement this year. Anti-trans legislation and policies that target gender-affirming care have ripped through states like Texas, Alabama, and Idaho. At the same time, new laws targeting LGBTQ-inclusive education silence teachers and students alike in Florida and Alabama and may pass in states as close as Ohio soon.
Taking a look at the victories this year, US passports will now have a gender-neutral "x" option for the first time, following new guidance from the Department of State. A little closer to home, Pennsylvania's former Secretary of Health Dr. Rachel Levine became the nation's first transgender four-star officer. While she is dearly missed in our state by many, she continues to shine as a beacon of hope as we continue to fight the COVID pandemic.
In Pennsylvania
In many ways, we are privileged as Pennsylvanians, although it often doesn't feel like it. Our state has so far avoided the most heinous of anti-LGBTQ legislation seen in other states. One noticeable exception is HB 972, a bill that would prohibit transgender girls and women from participating in girls' and women's school sports. It recently passed in the statehouse and, while Governor Wolf promised a swift veto, it remains a reminder that our state is not exempt from transphobic legislation.
All LGBTQ rights legislation in the state has yet to make it across the finish line. Statewide hate crimes and non-discrimination protections for LGBTQ Pennsylvanians continue to remain in perpetual limbo, despite calls from Governor Wolf and Democratic lawmakers to pass bills protecting our community.
When it comes to victories, LGBTQ politicians shined across the state. Tyler Titus, who was the first openly transgender elected official in Pennsylvania, ran a historic campaign for Erie County Executive. While they did not come out the victor, the campaign showed that trans politicians can be just as competitive as any politicians in our state and will hopefully inspire more trans people to run for office. On the other side of the state, LGBTQ candidates in Philly continued historic campaigns including Malcolm Kenyatta who ran for US Senate, Deja Lynn Alvarez who ran to be Pennsylvania's first openly transgender state representative, and Brian Sims who ran for Lt. Governor.
In Pittsburgh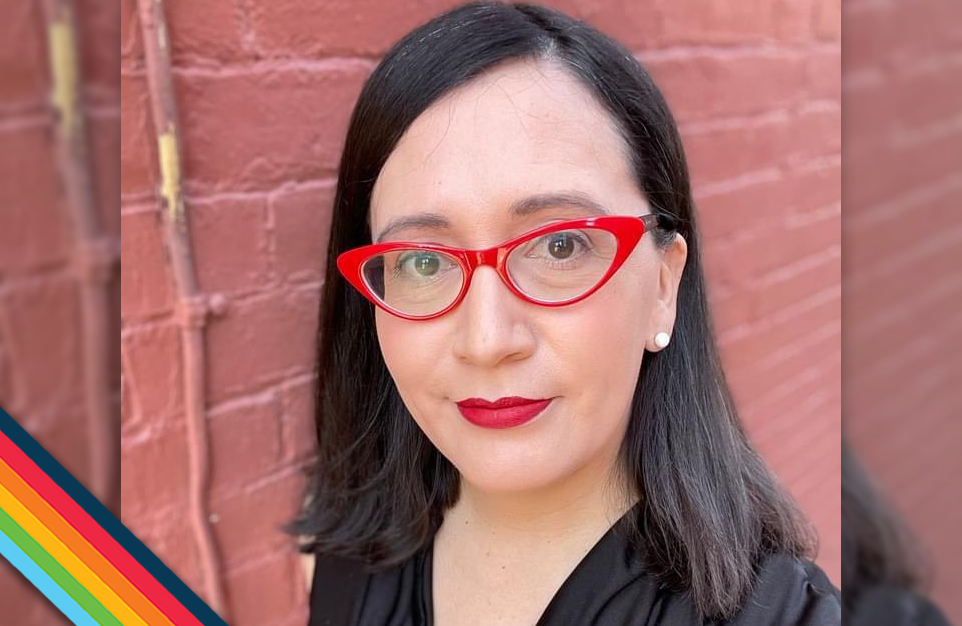 LGBTQ Pittsburghers shined this year in a time marked by great change in our city. Under Mayor Gainey, Pittsburgh welcomed Maria Montaño as Press Secretary, making her the first openly trans woman to serve in the role in our city's history. Openly LGBTQ State Representative Jessica Beham won her nomination for reelection and LaTasha Mayes won the Democratic nomination for State House District 24.
While statewide progress on non-discrimination remains slow, Dormont Borough council joined Sharpsburgh and Crafton in passing a local ordinance extending protections to LGBTQ residents in areas of housing, employment, and public accommodation.
As we look to the future of our movement, young people in Pittsburgh continue to lead the way in being some of the loudest advocates for LGBTQ rights. Young Pittsburghers stood strong against anti-LGBTQ legislation, participating in a walkout motivated by homophobic and transphobic bills across the nation in March.