June may be over but that doesn't mean Pride has to stop! Here's what's queer and going on in July!
The Fruit Bowl – Cosmic Bowling
July 6 @ 7:30, Nobel Manor Lanes
Feeling Fruity? Join Stonwall Sports for a night of festive, fruit fun. They're turning down the lights and turning up the fruit-levels. Wear your favorite fruit-tastic colors while you have fun cosmic bowling. Hope you have a sweet tooth, they're building a whole table of fruit-focused dishes.
Bowling starts on Tuesday, July 6 at 7:30pm, with check-in beginning at 7:00pm. The cost is just $10 per bowler.
---
Vogue 101 is back!
July 8, 15, 22, 29 @ 6:00pm, True T Studios
Dezmanin 007 will facilitate a unique 1 hour workshop that will introduce you to the elements of vogue, including spins, dips, floorwork, runway and more.
ADDITIONAL NOTES:
1) Class is limited to 20 participants.
2) Guests should wear comfortable clothing & shoes.
3) Any participants under 18 must be accompanied by an adult
4) Drop-ins welcomed, but preregistration is suggested to assure space availability!
---
West Pittsburgh "Queer Up" at Blinky's
July 8 @ 6:00pm, Blinky's Nobel Grill & Bar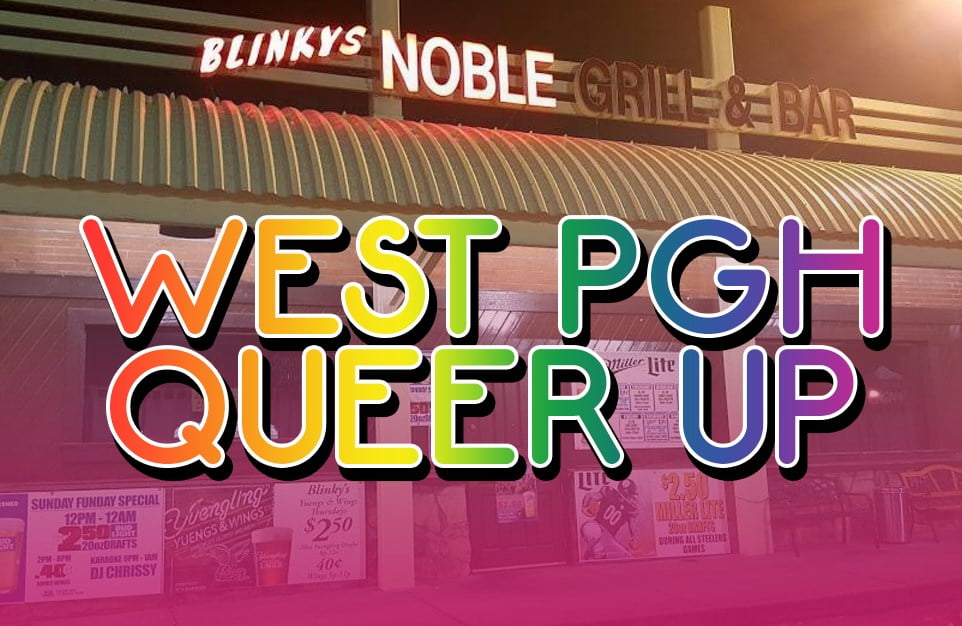 West Pittsburgh Pride is hosting our first
"Queer Up" happy hour at Blinky's Noble Grill & Bar on Nobletown Road. Stop by to meet fellow members of the LGBTQ+ community from West Pittsburgh and beyond. All community members welcome, no matter where they live
---
Life is a Banquet with Schwa de Vivre
July 9 @ 8:00pm, Kingfly Spirits
Join drag diva and Broadway star, Schwa de Vivre, for an evening of delightful live music and comedy in "Life is a Banquet." Featuring Douglas Levine on piano & Subha Das on drums, this drag comedy concert will have you humming, bopping, and laughing all night and into the weekend! The cocktails are delicious, the music is hot, the stories are ridiculous, and the venue (Kingfly Spirits) is SO F***ING COOL!
---
Cherry Bomb! with HUNY & A.S.L. Princess
July 9 @ 9:00pm, Spirit
IT'S TIME TO SWEAT. Ride with The MoB on Friday July 9 (and every 2nd Friday), 9pm – 2am, at Spirit for CHERRY BOMB! 
Every second Friday of the month, bring your boo, your crew, or just YOU and get the rave fix you've been yearning for courtesy HUNY, resident DJ, and Verge.fm's ASL Princess joining us from Columbus, OH.
Johnstown Pride!
July 10 @ 12:00pm Roxbury Bandshell Johnstown, PA
We would like to invite you to Johnstown's first ever pride. It will be in Roxbury at the bandshell and run until whenever. There will be a prize for the top five people dressed in the most rainbow entire. With lots of music face painting and opportunity to make friends in the lgbtq community. We recommend you bring a mask respect each other clean up after yourselves and show support. All donations are being donated to a group home for lgbtq kids.
---
Drag Show Henny!
July 10 @ 11:00pm, Blue Moon
21+ with ID, Free Parking, No cover
Showtime: 11 pm
Host: Dixie Surewood
Bring tips for your Queens!!
---
MAKE IT RAIN: A Queer Fam Fund Drag Show & Fundraiser
July 11 @ 7:00pm, P Town
Queerness is an umbrella, so let's MAKE IT RAIN! As our last Queer Fam fundraising event on the road to Honcho Campout 2021, we're throwing a drag extravaganza hosted by the legendary doll REMY BLACK and human mustache PISSY MATTRESS. Weathergirls MAXI PAD, CALIPSO, and ANDI WHOREHOL join the cast to make a splash Sunday July 11 at P-town Bar. HUNY [Mostbeautifullest] has got the tunes to make you wet with a pre and post show set. Come to dance and get some cute cocktails at 7pm; drag begins at 9! Opportunities to donate to QFF include: a $10 suggested donation at the door, a drag finale tip-off, jello shots, and raffle opportunities including a chance to win the last! coveted! ticket! to Honcho Campout 2021!
Jellyfish Dance Party
July 17 @ 9:00pm, P Town
IT'S HAPPENING. Jellyfish returns this summer.
June 26th, July 17th, Aug 14th
P Town Bar courtyard.9:00 pm – 2:00 am. $5. 21+.More details TBA.Dancing will be outside. We'll be vaccinated. For everyone's safety, we ask that you are too. We'll also follow any additional state guidelines as they're updated.June 26th will be all-Jellyfish (Adam, Stephanie, Ricky), all-night. We'll be adding guests + other surprises for the other dates.
We promise this will be worth the wait.
---
Honcho's Vaccine Waters
July 18 @ 6:00pm, Gateway Clipper Fleet
AHOY FULLY-VACCINATED MATEYS!The Honcho boat is back! We're ready to reclaim our time aboard vessel Vaccine Waters, with your legendary Captains DJ Minx (Women on Wax) and Jason Kendig (Honey Soundsystem). Assisting us will be our deck hands from HearCorp to dial the sound up more than ever.
---
Funeral Parlour: Midsommar SCREAM
July 24 @ 8:00pm, P Town
Welcome to Midsommar SCREAM! A spooky drag show and dance party featuring talents from across the country, bringing you not #hotgirlsummer but #gothgirlsummer instead! See you on July 24 at P Town Bar in Pittsburgh, PA! Headliners: Violencia ExclamationPoint (The Boulet Brother's Dragula Season 3)Miss Terr (Charlotte, NC)May May Graves (Dallas, TX)Maddelynn Hatter (The Boulet Brother's Dragula Season 3)Local Icons: Dixie Surewood Leia Way LeStatHosts- @elizabethwayne and @katdelacDJ- @allinalineThe Midsommar SCREAM show on July 24th, 2021 At P Town Bar in Pittsburgh, PA 8:00- Doors 10:00- Show21+
This event will be taking place outdoors, so be prepared for the weather accordingly! No Refunds.
---
Christmas in July Drag Dinner
July 25 @ 5:30pm, Federal Galley
Since we didn't get to celebrate in December with you, we're doing it now!
Federal Galley Presents; a Surewood Enterprises Production: Christmas in July!
Tickets go on sale at 12:00 PM on Monday, July 5th. This is a 21+ event.
Event Details:
Date: Sunday, July 25th
Doors Open @ 5:30
Show Starts @ 6:30
Your ticket includes dinner, the show & a welcome cocktail. Seats are very limited, so please make sure you reserve your table immediately!
Entertainment Line-Up:
– Dixie Surewood & Guests
---
Q LIT
July 26 @ 4:00pm, online
Join Hugh Lane Wellness Foundation for Q LIT, a book club four LGBTQ+ youth ages 14-21! Request by July 1st to get a copy of PET by Akwaeke Emezi – https://tinyurl.com/QLitHLWFWe'll see you on Discord on 7/26 at 4pm!
---
Inside Out: Hot Mass + Friends
July 29 @ 4:00pm, Carnegie Museum of Art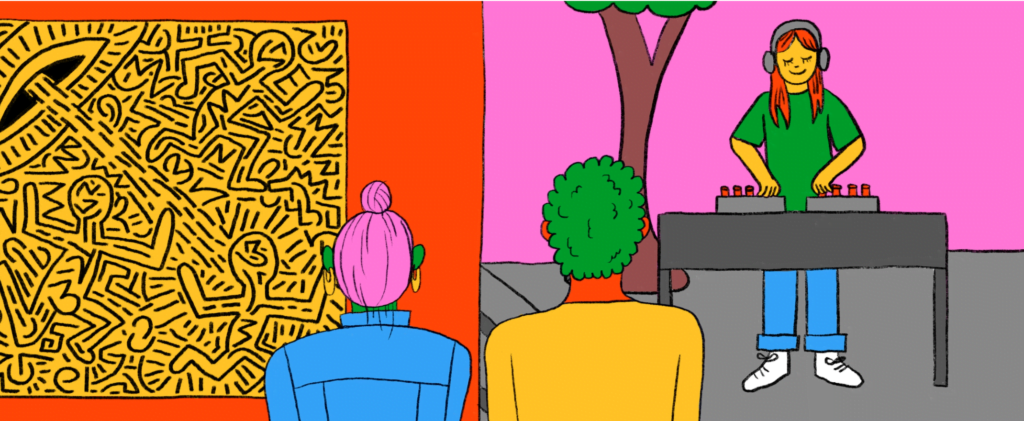 Inside Out celebrates Pittsburgh's rich cultural landscape with performances, summer jams, art activities, food, and drink on Thursday nights and Saturdays, and is free and open to audiences of all ages!
---
Black Girls Rock Part 2 Drag Show
Hosted by Akasha L. Van Cartier with performances by Saint, Mahogany La Piranha, Tisha D'Children, Dynasty, and Brooklyn Barbie Way.