May is blooming for you! There is so much to do and going on in May that you aren't going to want to miss it!
---
Wednesday, May 5th
TransYouniting Online Canvass
6:30 – 7:15pm, online
We are promoting the Trans Crisis Fund and raising awareness.10 TRANS WOMEN HAVE BEEN KILLED IN THE LAST WEEK! Everyone is failing black indigenous trans people of color. Step up and help safeguard Trans Lives in PGHOur funds will go towards:-4 crisis beds to keep trans ppl from the streets-emergency housing stipends-food stipends and delivery of groceries-safe transportation-basic necessities
#ManicMonday on a Wednesday!
10:00pm, P Town
GIVING YINZ A LITTLE TASTE OF WHATS TO COME!!!Because we aren't yet open on Mondays… we've decided to throw a little MANIC FUN, ON A WEDNESDAY!!!FETURED PREFORMANCES BY…Our Current Reigning MISS P TOWN… LEA-WAY LESTATSONIA, MAY-BOTTOM, BLADE MATHEWS, OCTOBER WITH… DJ LIZSHOW BEGINS AT 10PM!!!MASKS ARE REQUIRED!!!
Latin Heat
11:00 pm, Brewer's
Latin Night was such a hit we are now making it Bi Weekly! 1st & 3rd Wednesdays of every month!Hosted by Calipso with special guest!Kicking off Latin night on May 5th CINCO DE MAYOIt's a party! 11PM – No cover – 21+
---
Thursday, May 6th
New Choices for unemployed TLGBQ Folks
5:00 – 7:00pm, online
Proud Haven has teamed up with PA Women Work to offer a New Choices class Mondays and Thursdays, May 6-20, 5-7 p.m. Pennsylvania Women Work's virtual New Choices class is a free career development program available to all job seekers. These classes are open to everyone 18+ in the TLGBQIA+ community. New Choices program is great for individuals experiencing a career transition or looking for a new opportunity in their professional life.
What to expect:
Through this five-day, two-hour online workshop, participants will work in both a group and one-on-one setting to learn critical professional development skills and
-Get prepared for a career move
-Set goals and create strategies to achieve them
-Become an expert at interviewing
-Go home with a brand new resume
Learn strategies to job-hunt during a pandemic New Choices is a safe and supportive environment where job seekers participate in exercises and discussions that provide career development and confidence building assistance. Over the last 28 years, more than 68,000 Pennsylvanians have found success with the New Choices program.
What you will need:
Participants need access to a computer, tablet or smart phone in order to participate. If you do not have access and would still like to participate, contact 412-742-4362, and we will work together to figure out a solution. Once registered, participants will receive a link to participate in the class.For this inaugural class only, participants who complete the program will receive $130 to go toward professional clothing and a haircut. Space is VERY limited. To register, visit bit.ly/proudhaven-newchoices or call 412-742-4362.
Covid-19 Vaccine Talkback
6:00pm, online
covid-19 vaccine talk back with local health care providers.Bring your questions , leave with answers! Sponsored by Trans YOUniting, TransPride Pittsburgh, Proud Haven and True T
---
Friday, May 7th
Chromatica Ball – An Album Tribute
Chromatica BallAn Album Tribute – to the one that got us through!Friday May 7th – 11PMPERFORMANCES BY Scarlet Fairweather, Joey Young, Calipso, Luna Skye, Alexa Can Cartier, October
Life is a Banquet
Join drag diva & Broadway star, Schwa de Vivre, for an evening of live music and comedy featuring Douglas Levine (piano) & RJ Heid (drums)
Eddieoke
Every Thursday and Friday
Join Eddie for karaoke every Thursday at P Town and every Friday at Blue Moon (as long as he's feeling better! Get well, Eddie!)
---
Drag & Dine at Brewer's
Every Saturday
Brewers Drag & Dine – Every Saturday Night – 8PM – Socially Distanced TablesWe would love for you to join us at Brewers Drag & Dine! Every single Saturday night featuring stunning and talented entertainers.
Tickets are available now! Limited seating so reserve your table today!Seating – 8:00PM
Show – 8:45PMCome support one of Pittsburgh's oldest bars & THE oldest LGBTQIA+ Bar in Pittsburgh. Amazing drinks specials & a completely renovated bar with city views and gorgeous queens!
Ticket includes your table, food, & the show.Minimum 2 tickets to reserve a table. please purchase all your tickets in one order.Dinner option is either a Personal Pizza or a Hot Dog with ChipsMay Special Guest
May 1st – Thai Me Up
May 8th- Alejandra J Live
May 15th – Rebecca Mae & Niona Skyler
May 22nd – Blade Mathews & Dynasty Black
May 29th – Vicky Bendme & Kardi Redd Diamond
Drag Saturdays at Blue Moon
Every Saturday
Drag Shows at Blue Moon every Saturday with Cindy Crotchford.
Red Light Fridays at Lucky's
Every Friday
Friday nights with DJ Red Light and guys of Lucky's!
---
Sunday, May 9th
Mother's Day Brunch at 5801
11:00am – 2:00pm, 5801
Join 5801 each Sunday for Brunch from 11 am – 2 pm, and a Free drag show beginning at 12 pm. Performing on May 9th is Dixie Surewood & Leia Way Lestat!!! Special Cocktails, Made to Order Brunch, Inappropriate Hurricanes, and a Great Show will brighten any Sunday! Come out and enjoy with your friends at 5801.
Mother's Day Brunch at Brewer's
12:00 – 3:00pm, Brewer's
Brewers Drag Brunch: Mothers Day
Sunday May 9th – 12PM – Catered Food & ShowBrewers Drag Brunch:Mothers Day – Celebrating all Women and Mothers of all kind.Sunday May 9th – 12PM – $20 per personJoin your host Luna Skye and Friends as they entertain while you enjoy delicious mimosas and catered brunch food
Ticket includes table reservation, catered brunch food, & the drag show.$20 per person – 2 ticket minimum to reserve a table.Mask are required. CDC Guidelines will be followed.
socially distanced tables – virtual tipping options
---
Wednesday, May 12th
Jackpot Bingo
7:00pm, P Town
WE'RE BACK!!!!!!!!!
JACKPOT BINGO RETURNS ON WEDNESDAY MAY 12!!!!!!!!
FIRST GAME STARTS AT 7PM!!!
HOSTED BY BLADE MATHEWS WITH MICHAEL MAYBERRY AS YOUR INTOXACOLIGISTS!!!!!!!!
SEE YINZ NEXT WEDNESDAY!!!
---
Pose and Legendary Watch Parties
Every Thursday and Sunday, True T (no watch party on Mother's Day)
Did you enjoy the season premiere of @posefx last night
⠀We are excited to open our doors for the return of our watch parties 
⠀We will be streaming POSE: THE FINAL SEASON and LEGENDARY HBO MAX.⠀Entry is free. Registration link will drop the day of the event. Limited seating.
Friday, May 14th
Hot Queer Summer Ball
9:00pm, Brewer's
So we have all been in the house! It is going to be a HOT QUEER SUMMER! Come out and walk for cash prizes! It is $15 dollars to get in all night! We want you all to come out and have fun! Please wear a mask and enjoy YOURSELF!
Night of a Thousand Muses
This month Hot Metal Hardware will celebrate the fine arts in our enchanting and creative show: The Night of A Thousand Muses! We have a night of gender Performance n'at (burlesque, drag, cosplay performance, dancing, sing, and more!) all with an extra artistic twist! Is it all about the Monet? Have an ear for Van Gogh? The desire to be a Moaning Lisa? Or are you just a big fan of Georgia O'Keefes… "Flowers"? Then this show is for you!
---
Saturday, May 15th
Vice Versa Re-Opening
8:00pm, Vice Versa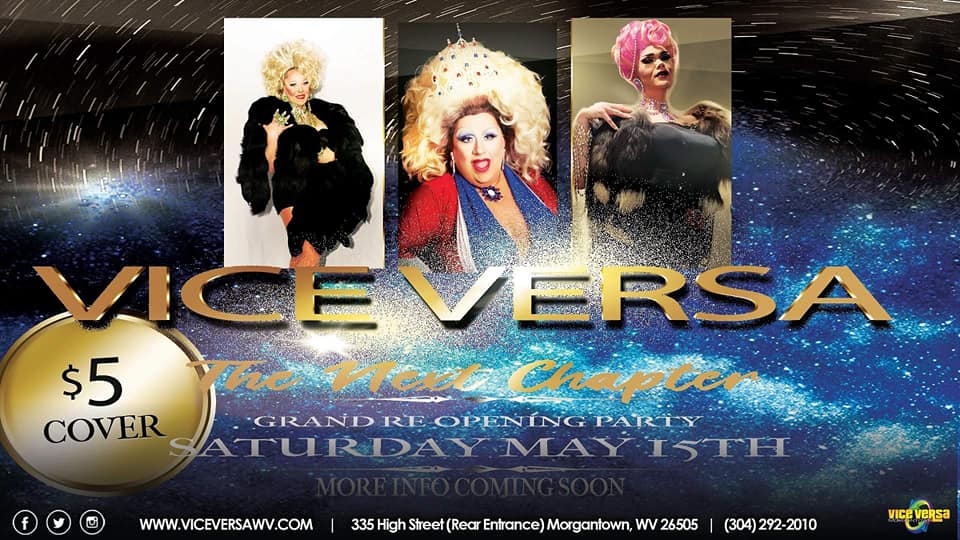 Vice Versa reopening date is Saturday May 15th. Hope to see you there. Masks are required.
Funderal Parlour: Re-Birth
9:00pm, P Town
A brand new outdoor event with a brand new venue!Welcome to the rebirth and resurrection of an event like no other! We are proud to present a safe and amazing event to you all who have been waiting for over a year!
---
Tuesday, May 18th
Brian Broome Virtual Event
7:00pm, online
In conversation with award-winning poet Yona Harvey
Presented in partnership with Kelly Strayhorn Theater
A poetic and raw coming-of-age memoir about Blackness, masculinity, and addiction,Punch Me Up to the Gods introduces a powerful new talent in Brian Broome, whose early years growing up in Ohio as a dark-skinned Black boy harboring crushes on other boys propel forward this gorgeous, aching, and unforgettable debut. Brian's recounting of his experiences—in all their cringe-worthy, hilarious, and heartbreaking glory—reveal a perpetual outsider awkwardly squirming to find his way in. Indiscriminate sex and escalating drug use help to soothe his hurt, young psyche, usually to uproarious and devastating effect. A no-nonsense mother and broken father play crucial roles in our misfit's origin story. But it is Brian's voice in the retelling that shows the true depth of vulnerability for young Black boys that is often quietly near to bursting at the seams.
---
Thursday, May 20th
Parent 2 Parent Support Group
7:00pm, online
We would love to welcome you to out parent-to-parent coffee!
This informal gathering allows us as parents of transgender, gender nonconforming and gender questioning children to connect. This is a parent run event, open only to parents and direct caregivers of these children. We respect each others confidentiality and the fact that we may be in different stages of this journey. We all have felt very alone and confused at times, and have found that connecting with other parents of gender nonconforming children to be a great relief.
Join us online for a Zoom get together.
Please email themamabearmail@gmail.com for details.
---
Sunday, May 23rd
Gay in May with Dixie Surewood
5:30pm, Federal Galley
---
Friday, May 28th
Allies Ball
6:00pm, online
---
Sunday, May 30th
Gayer Than a Picnic Basket
12:00 – 6:pm, Washington Park Stone Pavilion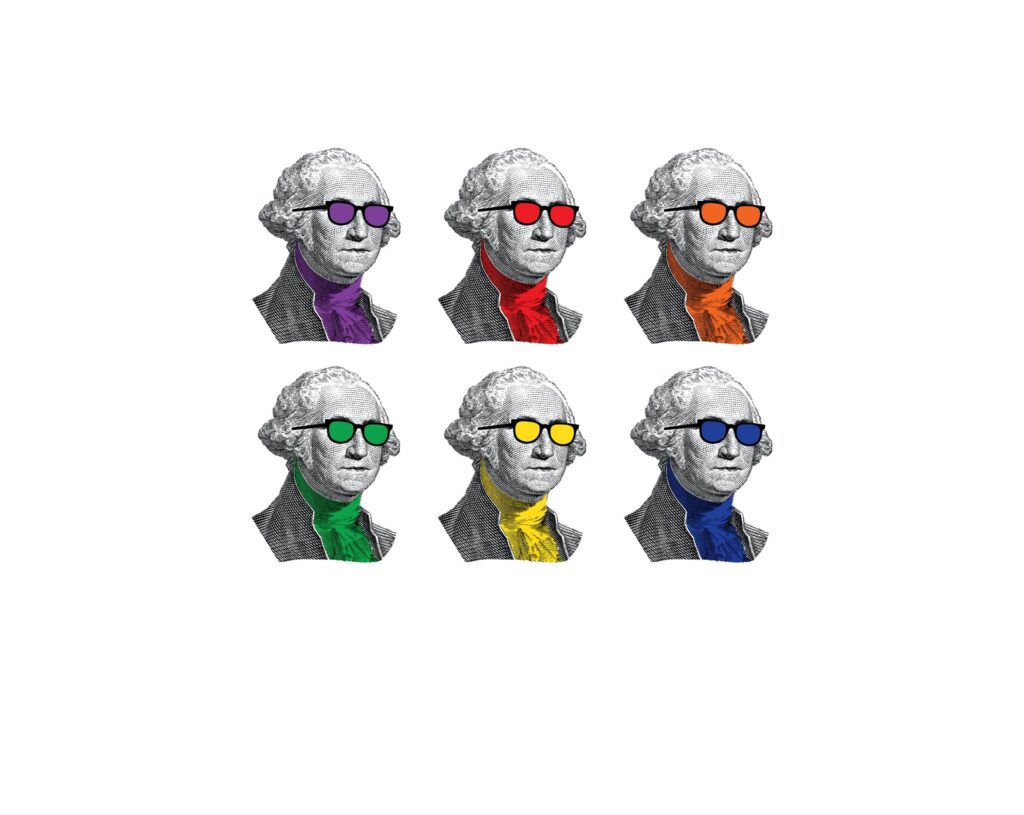 WHERE: Washington Park Stone Pavilion, Washington PAWHEN: May 30th, 2021 12-6pmCome eat drink and play with WASHINGTON PA PRIDE! Ticket price includes food and non alcoholic beverages, alcohol & beer will be available as well. Play with our corn hole or smack some balls in volleyball! Enjoy dancing and music provided by A.J. Fresh or try your luck at our 50/50 or go all out to win a $100 gift card from Amazon for the best and most rainbow attire!
21+ MUST HAVE PROPER ID
---
View more events on our calendar!