Pittsburgh's First Lady of Drag, Kierra Darshell, is proud to present the 4th Miss Tri-State All-Star Newcomer (TSAS) Pageant on Sunday, March 27 at the Greer Cabaret Theater. This must-see pageant will feature drag queens from the tri-state area competing in high fashion evening gowns and fabulous talent categories, with special performances by former winners Mari Jane, Lady Diamond, and the reigning Miss Tri-State All-Star Newcomer herself, Jaymee Sexton.
TSAS gives those queens that are just starting out a chance to compete with their peers, fellow newcomers from Pennsylvania, West Virginia, and Ohio, rather than seasoned pros from across the country. As Kierra says, these newcomers are the future of drag and they deserve a chance to be honored. Besides the possibility of a title and a crown, participants are given a chance to learn about the drag pageant circuit, an environment more like a "Miss America" style event than a campy drag performance at your local bar.
Pageantry is not simply about the one who is considered the best, though. "Drag pageantry is really about sisterhood, coming together, building relationships with your peers, and forming great friendships," says Kierra. The pageant circuit also allows participants to build connections with other artists like dancers, hairstylists, makeup artists, and more, while they learn the foundations of drag performance.
The lucky individual who leaves with the crown gets to travel, representing the title of TSAS Newcomer while honing their craft under the mentorship of Kierra herself. "If you bring a certain character or element to the stage then there's no right or wrong," says Kierra. Pageantry allows queens to polish that character, utilizing what Kierra has learned in more than 30 years of performing.
The first to bear the crown of Miss TSAS Newcomer was Mari Jane, of Columbus, Ohio. She says that winning the title gave her the confidence to compete in national pageants. "Kierra has always had my back and supported me through anything I've ever done. It's an honor to be a former (and the first) titleholder of this pageant, and I'm happy to be back."
Lady Diamond, a Pittsburgh queen and second to represent the TSAS Newcomer title, began female impersonation in her early military days. She found the pageant to be rewarding in a variety of ways, including the feeling of belonging to the family that is the "Tri-State System." Lady Diamond is also grateful for the platform Kierra has created for new queens to display their talents. "Kierra continues to allow opportunities for many to strive for greatness."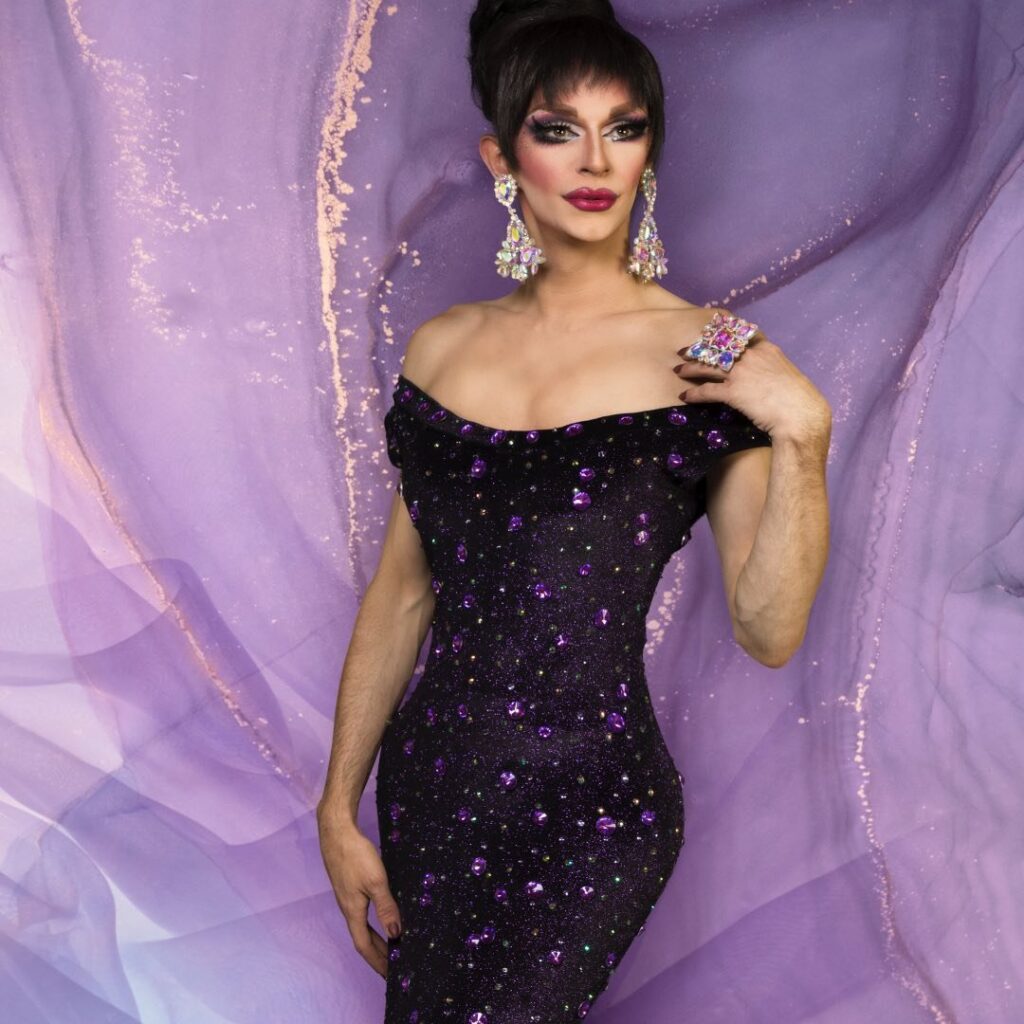 "Winning TSAS Newcomer was a goal of mine once Mari Jane won the first year," says Jaymee Sexton, the current Miss Tri-State All-Star Newcomer from South Charleston, Ohio. "Kierra Darshell is one of the most professional entertainers to work with, she makes sure that your name and face are not only seen in the LGBTQ+ community but also the public eye."
The Miss Tri-State All-Star Newcomer pageant will be held Sunday, March 27 at 7 p.m. at the Greer Cabaret Theater. For tickets or more information, visit the Pittsburgh Cultural Trust's website.