The Holidays can be a difficult time for many in our LGBTQ Community. Add on top of that the dumpster fire that 2020 has been and this Holiday season might be the toughest for many of us. The Hugh Lane Wellness Foundation is going all out to make this Holiday Season as wonderful as possible and help all those in our LGBTQ+ community that are a lot, or a little, in need.
LGBTQ+ Winter Holiday Bags
Celebrate the season you way and with your chosen family traditions with an LGBTQ+ Winter Holiday bag full of goodies. Rainbow bags will provide enough ingredients to make food to cover your current household. Please limit requests to one per household to help support more LGBTQ+ and HIV community members this holiday season.
Three types of bags are available to choose from: brunch (Eggs, Cinnamon Rolls, Bacon, Hash Brown Casserole, Juice, ), dinner (Ham, Scalloped Potatoes, Green Beans, Pineapple), or appetizers (Cheese Board, Buffalo Chicken Dip, BBQ Meatballs). All bags will include: crescent rolls butter, milk, eggs, cheddar cheese and cookies.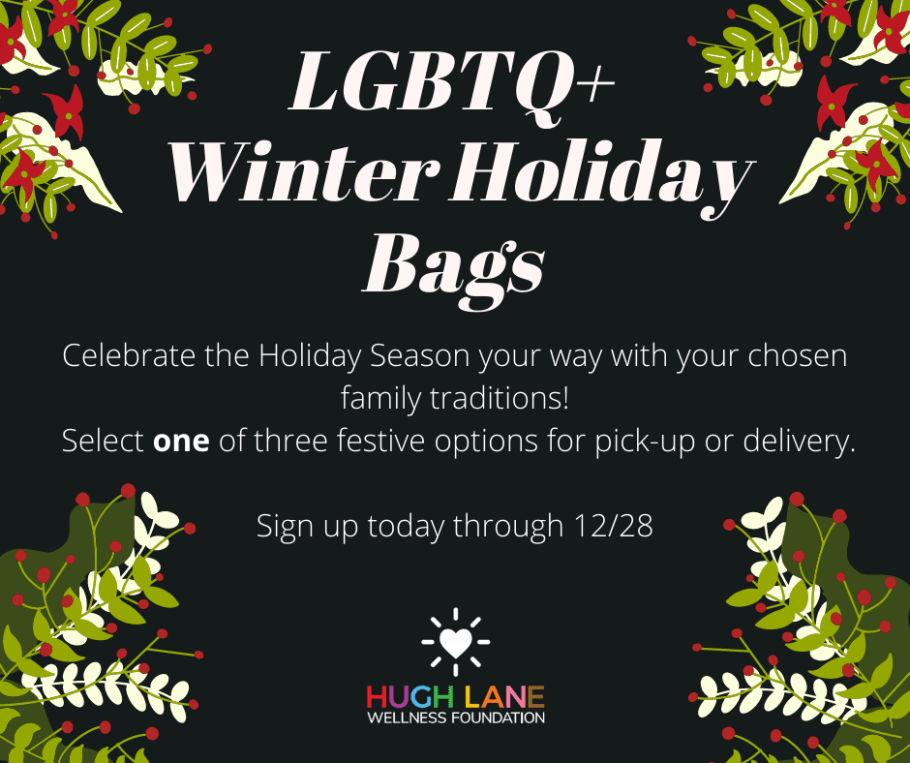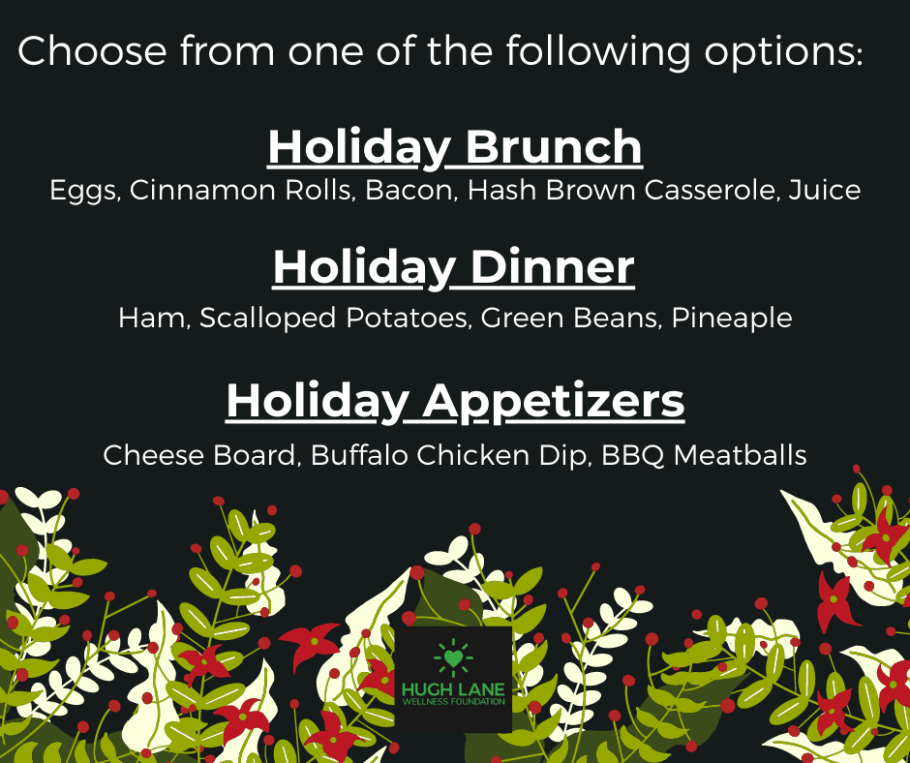 ---
Virtual Giving Trees
Requests for both the youth and senior Virtual Giving Trees are currently being accepted until 5:00 PM on Friday, December 18th.
---
Christmas Day Drive-Thru Brunch
For more information on these and all of Hugh Lane Wellness Foundations programs and projects, please visit HughLane.org or email info@hughlane.org