Dad jokes are flying in Dream Daddy: A Dad Dating Simulator. In the game, created by Leighton Gray and Vernon Shaw, your avatar is a widower and you and your teenage daughter Amanda move to the mythical town of Maple Bay, where you meet seven dateable dads, including fitness buff, Craig; teacher dad; Hugo (Mr. Vega to Amanda); a ginger bear, Brian Harding; youth pastor dad, Joseph and even goth dad Damien Bloodmarch. You even have the option to buy female neighbor Mary a drink at the local bar. Whether you can go to second base with Mary or not is a question I chose not to answer.
My avatar, Trevor McFleet, was a fit dude with spiky blond hair, but you can shape your dad to whatever specifications you wish. There are a lot of options for body type, hair, eyes, nose and such.
The game is a Choose-Your-Own-Adventure type. When a problem arises, you are given several options on how to deal with the issue at hand. At one point, my character was drawn into a conversation about art, but he is only given bad puns to extricate himself from the chat and not actually participate, which I would have enjoyed.
In "Dream Daddy" you can flirt with the various dads. Like Pokemon, you can catch them all!
My avatar, Trevor, went after a few of the dateable dads, ones that I personally thought were attractive. I stayed away from the Goth dude and the youth pastor, but chose to have a one-night-stand with the bad boy, Robert. I also spent considerable time flirting with the jock, Craig. Dates with Craig revolved around athleticism. There is a jogging date and a date at his kid's softball game. I tried very hard to bed Craig, but he is hard-to-get because he's almost always carting around his toddler daughter, River. One date went south as we searched for River's stuffed capybara and tried to keep her from crying. While I gained a lot of points with Craig, I haven't gotten his shirt off.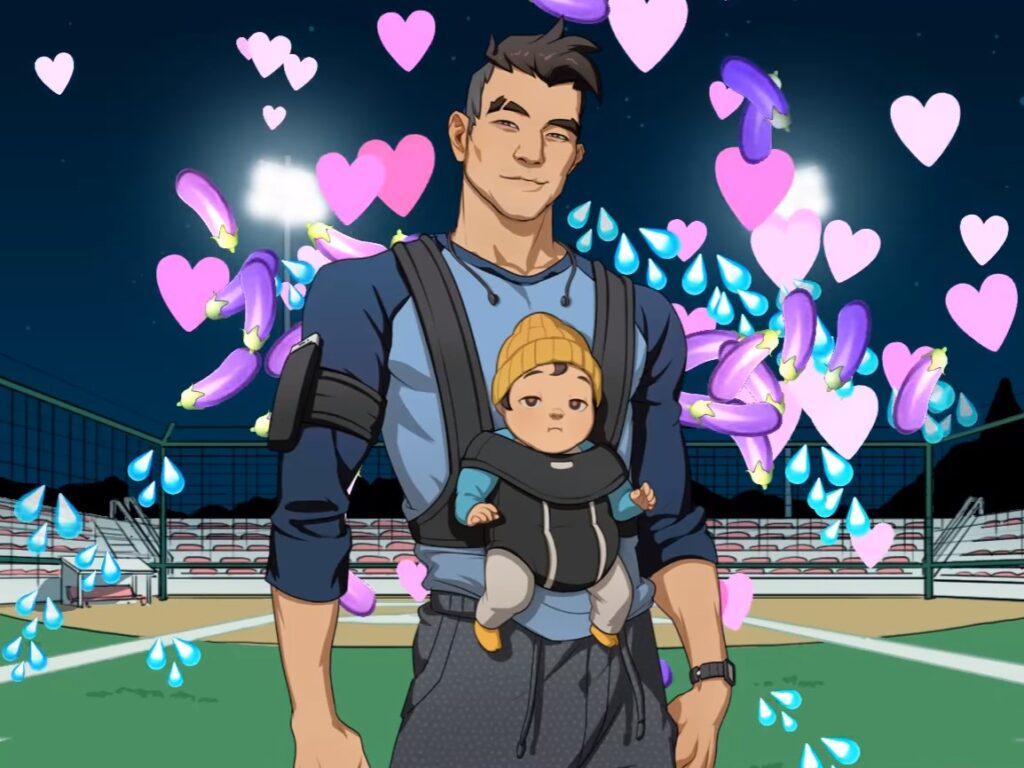 The game isn't all schtupping the men of Maple Bay. Much of the game is spent parenting Amanda as she deals with picking the perfect art college and navigating social situations in high school.
Since dating during the pandemic is difficult, "Dream Daddy" is a fun way to pass the time.
Dream Daddy: A Dad Dating Simulator is available on Steam, PS4, Nintendo Switch, Apple App Store and Google Play.