Jelly Fish PGH (Feb. 12th, 9:30pm @ P-Town)
One of Pittsburgh's most sought-after, queer-inclusive dance parties is back this Saturday, February 12th, 2022 starting at 9:30pm that evening.
The event, hosted by Ricky Moslen, Stephanie Tsong and Adam Shuck, will feature an array of DJ's and a dance floor to dance the night away at P-Town bar in Oakland.
All guests will have to purchase tickets, provide proof of vaccination with the added option of wearing masks.
Stonewall Alliance Nominations
Stonewall Alliance and Stonewall Sports are in the search of some new leaders. They are looking for Kickball Board Members, Planning Committee members, and much more.
Anyone interested in nominating a member of the community, head to the Stonewall Alliance website to fill out the proper information.
5801 Video Lounge & Cafe is Hiring!
An institution in the city of Pittsburgh's Queer Nightlife, 5801 Video Lounge and Café is looking for an array of members to join their team!
5801 is in search of food runners, barbacks, servers, and line cooks to join their team. The only requirement is that the members of the team have evening and weekend availability.
To apply, message 5801 on Instagram.
Steel City Softball League Registration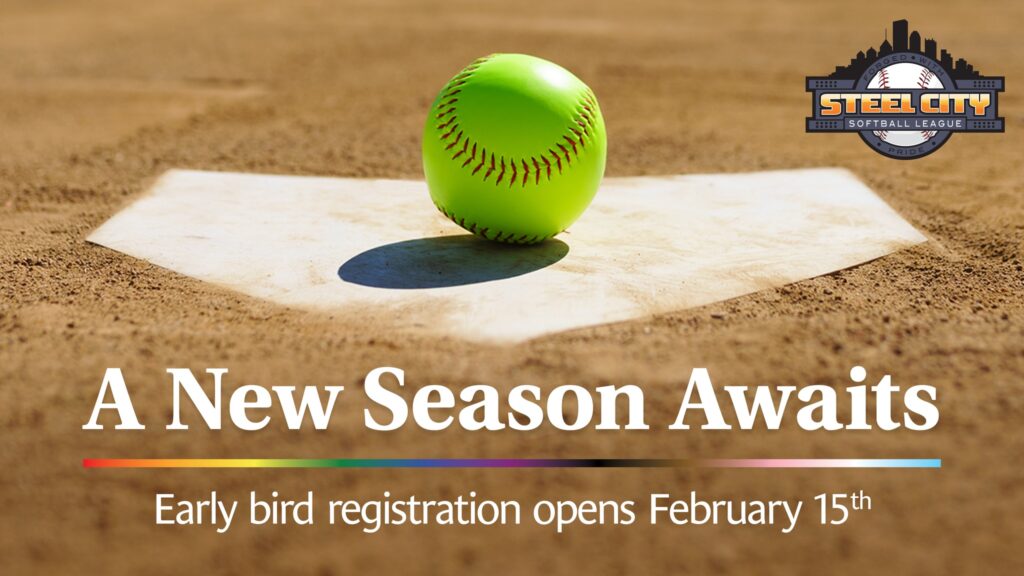 Steel City Softball League announced their 2022 season will run from May 14th, 2022 through August 28th, 2022. Registration for the 2022 Season for the Steel City Softball League will open on Tuesday, February 15th, 2022.
With regards to registration, the Early Bird registration period opens February 15th, 2022 and runs to February 28th, 2022. The regular registration period opens on March 1st, 2022, and ends on May 7th, 2022.
There is the team fee of $50.00 per player for the Early Bird, and $65.00 per player for the regular player.
All participants can register here, via Steel City Softball League.