Even a windstorm and a fallen stage couldn't stop the Allies Ball and Free for All event from happening.
Allies for Health + Wellbeing is a medical clinic in Pittsburgh whose mission is "to improve health and wellbeing, Allies provides integrated medical care, supportive human services, and community-based education for individuals living with, or at risk of HIV, viral hepatitis, and sexually transmitted infections." The Allies Ball and Free for Fall is the organization's biggest annual fundraising event. Including a cocktail reception, dinner, and dance party, the event puts the "fun" in "fundraising."
The event has been virtual for the past two years due to COVID-19, but the 2022 Ball was back in person for everyone to enjoy, with proof of vaccination required for all attendees. The 2022 Ball was designed by event architect Thommy Conroy of 4121 Main. Conroy based the event on Sir Cecil Beaton, a photographer and artist of the 1920s and '30s, who was well-known for photographing young British socialites who threw extravagant, outrageous parties.
At the cocktail reception, Allies employee Alan Jones, who retired in January, was presented with the Kerry Stoner Award – an award to honor those who continue Stoner's (founder of Pittsburgh AIDS Task Force) mission to help those with HIV/AIDS, and who died of complications from AIDS himself in 1993.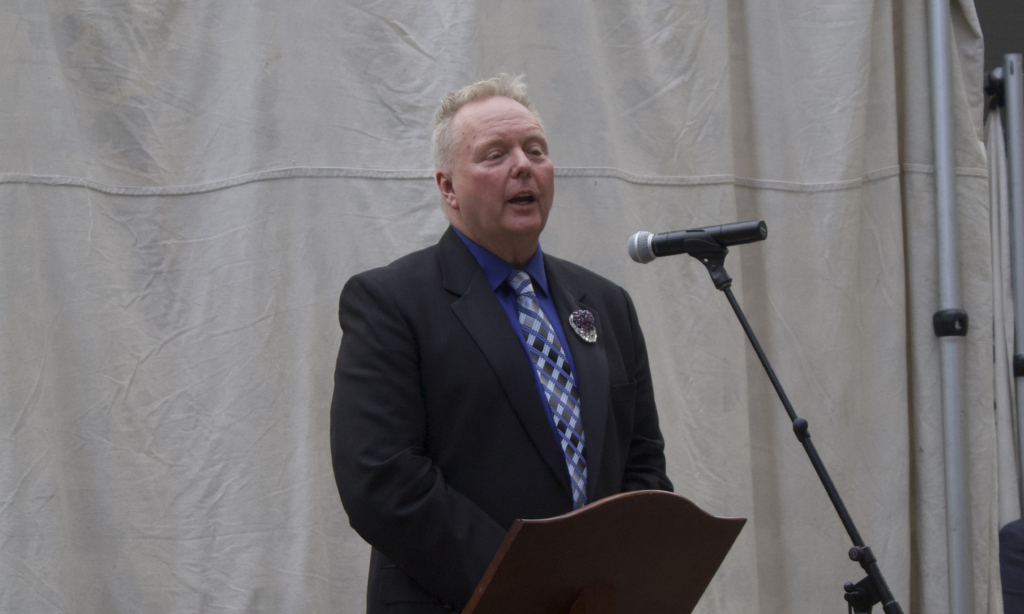 "It was a tremendous honor to have worked with Alan," said Sean DeYoung, CEO of Allies for Health + Wellbeing, in a press release. "In addition to being a vital part of our community health team, Alan is extremely knowledgeable about the history of HIV and AIDS in Pittsburgh, having actively participated in it. There are very few people in Pittsburgh doing this work who don't know Alan."
The cocktail reception also included music by Cello Fury. A new addition to the Allies Ball was the honoring and recognizing of Allies' Bright Young People, 11 people making a difference in the community. The 2022 Bright Young People include: J. Coley Austin (they/them), Ray Butler (he/him), Tea Haze (they/them), Alyse Horn (she/her), Terrance McGeorge (he/him), Alexis Mighty (she/her), Lindsay Powell (she/her), Henry Pyatt (he/him), Dr. Maya Ragavan, MD, MPH, MS (she/her), Anna Skeels (they/them), and Taylor Waits (she/her).
After the reception guests were invited inside the Children's Museum for a dinner, and then paraded back outdoors for the "Free for All" event – a free dance party outdoors for everyone to celebrate the evening. Although some strong winds and weather issues pushed the party back inside the tent, everybody took the change with ease and danced the energy right back under the tent for a great rest of the night. An interview with the Bright Young People, conducted by Miracle Jones of 1Hood Media, was unable to take place, but Jones welcomed the Bright Young People on stage in the tent to tell everyone about themselves and receive the love even still. Entertainment for the Free for All included True T Pittsburgh and DJ Formosa of Jellyfish.
With many great sponsors, event organizations, staff, and faculty, the 2022 Allies Ball and Free for All came back in-person with success.