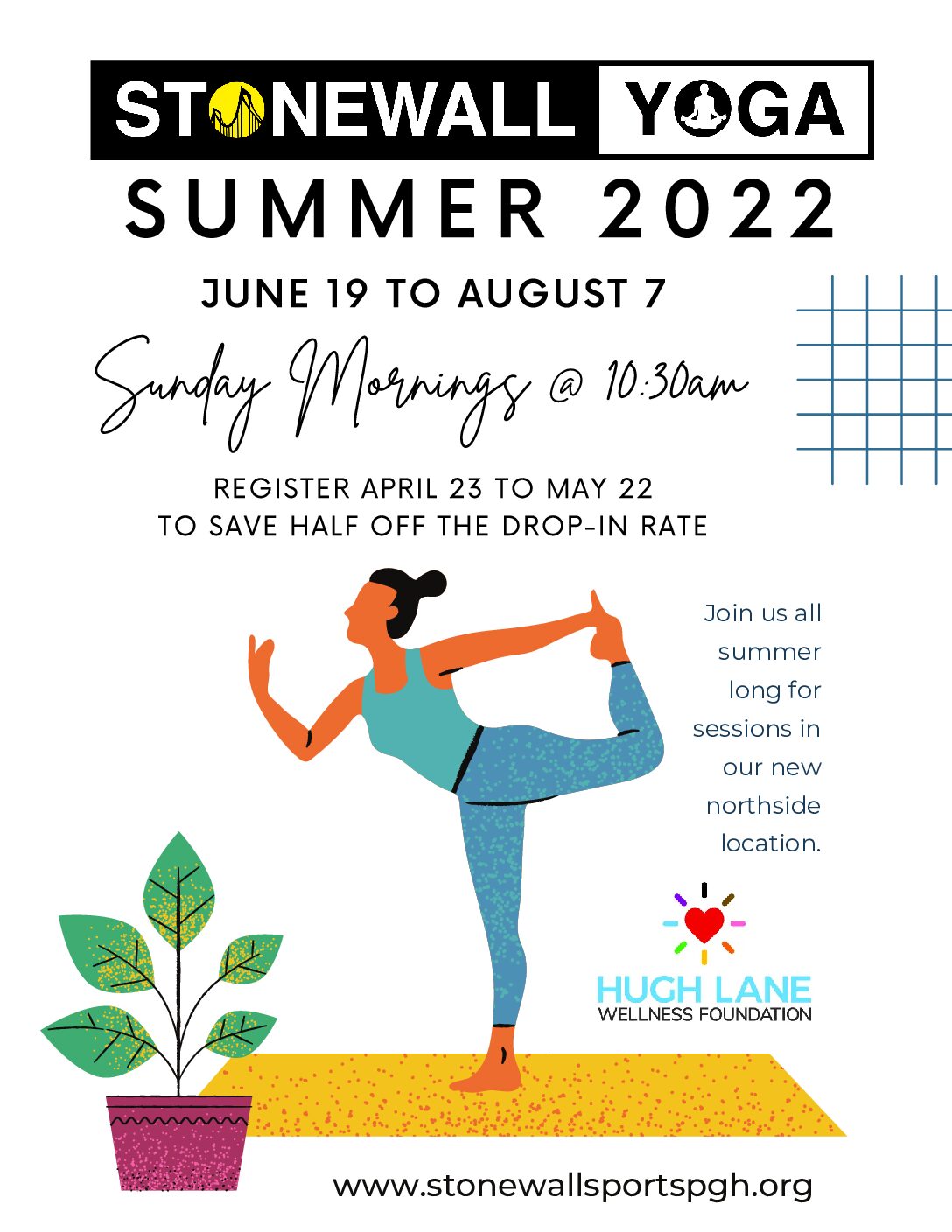 Stonewall Yoga
July 17 @ 10:30 am
-
11:30 am
Stonewall Yoga Pittsburgh welcomes our LGBTQ+ community to partake in regular sessions of mindfulness. Sessions occur each summer. Spring and fall sessions may be offered based on instructor availability and weather.
Reminder: Yoga is a bring-your-own-mat activity.
In 2022, Stonewall Yoga has a new home on the northside with outdoor sessions in Allegheny Commons West and indoor sessions inside Hugh Lane Wellness Foundation. Weekly sessions will be held Sundays from 10:30am to 11:30am starting June 19 through August 7. This is two weeks longer than the previous yoga session packages.
Participant Guidelines
Yoga Time. 10:30am to 11:30am
Participants.

Attendance is always voluntary and flexible
Yoga instructors will have a set schedule.
Important Dates: Summer 2022
April 23 to May 22 • Online Registration
May 8 • Deadline to apply for PIFF Assistance
June 19 to August 7 • Week 1 to 8
Contact
Michelle Kaminsky, Program Lead